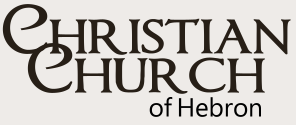 REGIONAL MISSIONS

LAKE REGION CHRISTIAN ASSEMBLY -

www.camplrca.com


Camp LRCA
7007 E. 117th Ave.
Crown Point, IN 46307
219.663.2530

CALUMET DEAF MISSION - www.nwideaf.org
South Side Christian Church
1000 Broadmoor Avenue
Munster, IN 46321
219-836-2110
Martin Dych - Minister, Deaf Church

PURDUE CHRISTIAN CAMPUS HOUSE - www.pcch.org
1000 State St.
West Lafayette, IN 47906
765.743.3612 or 765.743.5341
Rob Schrumpf - Lead Pastor

CAROLYN DELAUGHTER - www.word4world.com
P.O. Box 193
Crown Point, IN 46308
CAM Mission Legacy Widow

NATIONAL MISSIONS
AMERICAN INDIAN CHRISTIAN MISSION

-

www.aicm.org


924 Mission Lane #1
Show Low, Arizona 85901
928-537-5912
Leslie Solliday - Executive Director
Navaho and Apache Children's Residence and K-12



COOKSON HILLS CHRISTIAN MISSION

-

www.cooksonhills.org


RR 3 POBox 200
Kansas, OK 74347
918-697-2192
Heath Hostetler - Executive Director


At-Risk Children's Residence and K-12 School
UPSTATE NEW YORK MISSION

-

http://mountainviewchristiancamp.squarespace.com


4528 Route 436
Dansville, NY 14437
585-335-4744
KATY SCHUH
Church Planting-Discipling/Summer Family Camp Organizer
MIZZOU CHRISTIAN CAMPUS HOUSE - www.mizzoucch.org
704 S. College Ave.
Columbia, MO 65201
573-442-6443
Ben and Sarah Wellsand
Chinese/International Student Outreach
AMERICAN REHABILITATION MINISTRIES PRISON OUTREACH - www.arm.org
P.O. Box 1490
Joplin, MO 64802-1490
417-781-9100
Joe R. Garman - Executive Director
US and International Prison Outreach


CHAPLAINCY ENDORSEMENT COMMISSION

-

www.cec-chap.org


P.O. Box 861571
Vint Hills, VA 20187
703-965-1495
Dr. Kal McAlexander - Executive Director
Supporting Christian Chaplains in the US Armed Forces
chaplainec@gmail.com



2017 VBS MISSION - FOUNDATIONS FOR NATIONS

-

http://foundnations.com


Wind River Reservation, WY
Jason & Sarah Lucas
At-Risk Children Daycare/After School Care - Life Skills Mentoring - ChristianDiscipleship


INTERNATIONAL MISSIONS



AFRICAN CHRISTIAN MISSIONS INTERNATIONAL

-

www.tzdelaughters.com


FORWARDING AGENT - Norb Fischer
ACM International
PO Box 37
Barnhart, MO 63012
Bill & Leah, Katrina, Heather, and Jonathan DeLaughter
Tanga, Tanzania, Africa
GOOD NEWS PRODUCTIONS INC.

-

www.gnpi.org


P.O. Box 222
Joplin, MO 64802-0222
417-782-0060
Mike Schrage - Executive Director



SOUTH INDIA CHURCH OF CHRIST MISSION


P.O. Box 540097
Merritt Island, FL 32954
David, Philomena, and Arthur Morris



CHRISTIAN MINISTRY OF BARBADOS


Ruby Christian Churchie
Duncan's Corner, St. Philip, Barbados
Arlington, Melanese, Nathan, Sara, and Rachel Pinder-Marshall
Forwarding Agent: Stephanie Taylor


BROTHERHOOD BIBLE COLLEGES/CHRISTIAN UNIVERSITIES



CENTRAL CHRISTIAN COLLEGE of the BIBLE

- www.cccb.edu
Moberly, MO



CINCINNATI CHRISTIAN UNIVERSITY

-

www.ccuniversity.edu


Cincinnati, OH



GREAT LAKES CHRISTIAN COLLEGE

-

www.glcc.edu


Lansing, MI



JOHNSON BIBLE COLLEGE

-

www.jbc.edu


Johnson City, TN



KENTUCKY CHRISTIAN UNIVERSITY

-

www.kcu.edu


Grayson, KY



LINCOLN CHRISTIAN UNIVERSITY

-

www.LincolnChristian.edu


Lincoln, IL



LOUISVILLE BIBLE COLLEGE

-

www.louisvillebiblecollege.edu


Louisville, KY



MID-ATLANTIC CHRISTIAN UNIVERSITY

-

www.macuniversity.edu


Elizabeth With, NC

OZARK CHRISTIAN COLLEGE - www.occ.edu
Joplin, MO

ST. LOUIS CHRISTIAN COLLEGE -

www.SLCConline.edu


Florissant, MO
SUMMIT CHRISTIAN COLLEGE - www.summitcc.net
Gering, NE


BROTHERHOOD CONVENTIONS/CONFERENCES


NORTH AMERICAN CHRISTIAN CONVENTION

-

(NACC)

-

www.theconnectionplace.org





INTERNATIONAL CONFERENCE ON MISSIONS

-

(ICOM)

-

www.theicom.org





NATIONAL CHRISTIAN CONVENTION of the DEAF

-

(NCCD)

-

www.nccdeaf.org

CHRISTIAN RESTORATION ASSOCIATION SYMPOSIUM (CRA) - www.thecra.org

The Hebron Christian Church missions committee is entrusted to:




1.

Glorify God by fulfilling the Great Commission outside the boundaries of this local congregation.

2. Understand and recognize that the working mission budget is established yearly by the elders from general fund income to provide monthly support fulfilling established commitments to existing missions. Distribution of additional church funds for new mission work requires recommendation to the church eldership and official board approval.

3. Sponsor and encourage missions within or associated with the independent Christian Churches and Churches of Christ.

4. Promote and sponsor opportunities for service available to the congregation in all aspects of mission ministry including but not limited to bible colleges, campus ministries, and short term mission trips.

5. Focus mission support selection criteria on assisting devoted Christians who dedicate their lives to full-time commission work.

6. Diversify the total supported missions into a balance of regional, national, and international commission work.

7. Administer funds which responsibly:

a. Sponsor and underwrite eligible missions by committing to and sustaining monthly support.

b. Aid eligible missions with one-time grants to encourage endeavors that educate the saved toward establishing local evangelism and leadership with native peoples in the mission field served.

c. Assist congregation members and their families with grants to attend programs and mission opportunities sponsored by Restoration Movement organizations such as Camp LRCA, CIY, Team Expansion, etc.

d. Provide scholarships, when solicited and when meeting eligibility requirements, for members attending Restoration Movement colleges.

8. Inform the congregation about missions and individuals supported by the church.